Heavy Duty / Truck Diagnostic Tools
Showing all 3 results
Sale!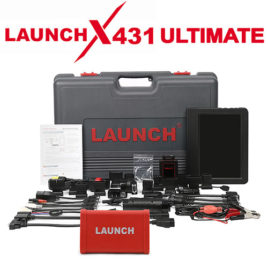 Launch X431 Ultimate (Trucks & Cars)
The Launch X431 Ultimate (Truck & Car Software Combination) is a brand new advanced automotive fault diagnostic tool based on Android system. It passes on Launch advantages in automotive fault diagnostic technology, such as wide car model coverage, powerful function, abundant special … Continued
not rated
R44,999.00
Read More
NEXIQ USB-Link Heavy Duty Truck Diagnostic Kit
Feature: Compatible with applications that diagnose engines, transmissions, ABS, instrument panels and more. Reduce reprogramming times with direct USB connection Mixed fleet capabilities with broad protocol support Quick access to vehicle data for maintenance or management reports Quickly attaches to … Continued
not rated
R5,499.00
Add to cart
Sale!
Xtuner T1 Trucks/Buses Heavy Duty diagnostic tool
The XTUNER T1 Heavy Duty Trucks Auto Intelligent Diagnostic Tool  is a new professional diesel scan tool for multi-brands released by TDINLTEL Tech. Xtuner T1 provides support for many Heavy Duty vehicle brands from basic scanning functions to actuation tests and calibrations. … Continued
not rated
R13,999.00
Read More