Vocom Interface 88890300
: The Premier Diagnostic Tool for Volvo, Renault, UD & Mack Trucks
The 88890300 Vocom Interface streamlines and simplifies the diagnostic process for various heavy duty vehicles, ensuring efficient and precise outcomes. It's specially designed to support the latest Volvo Premium Tech Tool PTT Software and extends its capabilities across the range of Volvo, Renault, UD & Mack Trucks, Buses and off road equipment.
Key Highlights:
Seamless Compatibility: Designed exclusively for Volvo, Renault, UD, and Mack Trucks.
Advanced Software: Comes with the V2.8.15 version Premium Tech Tool OEM dealer software, ensuring optimal performance and insights.
Comprehensive Coverage: Diagnose, test, calibrate, and program with a single interface. The tool covers the entire repair process using specialized plug-ins.
Flexibility: Offers adjustable plug-ins, user authorizations, and multiple languages to cater to a diverse user base.
Integrated Functions: Enables users to update the tool, communicate seamlessly with the product, and interface with other external applications.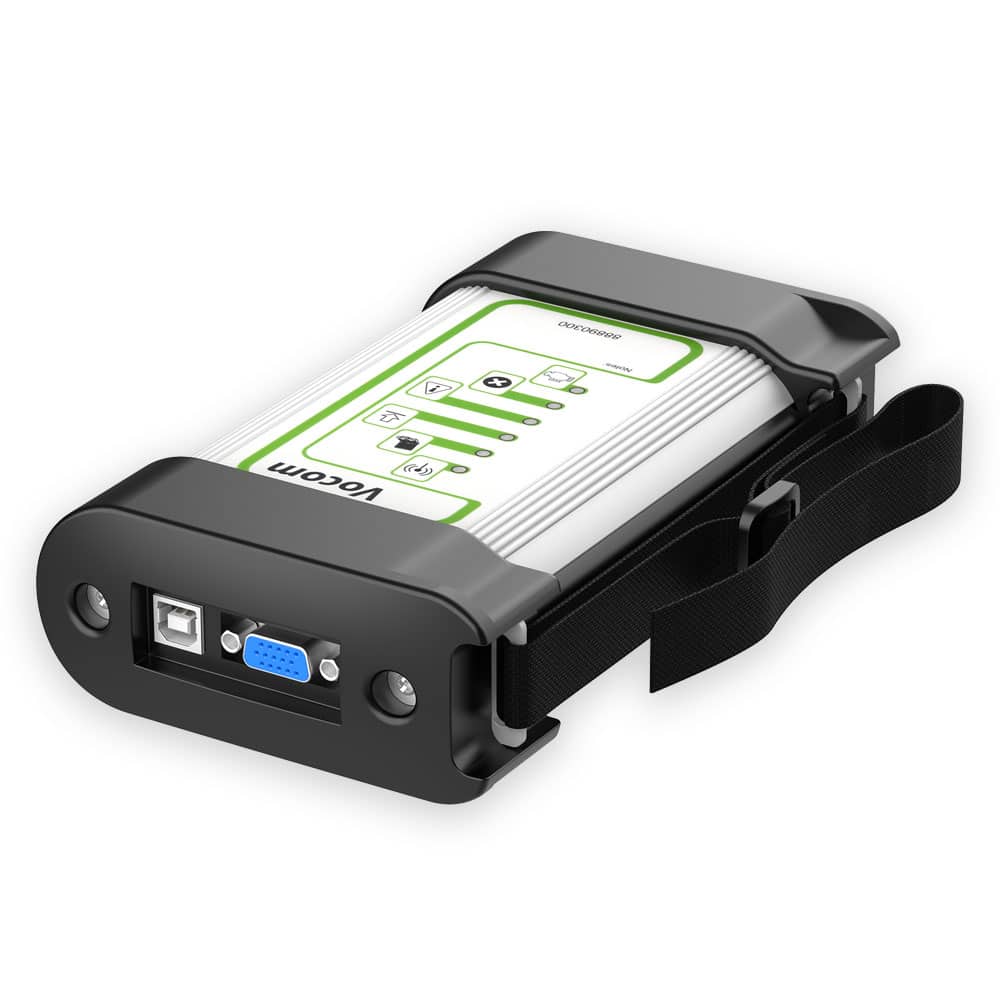 Supported Brands & Electrical Systems:
Volvo Trucks: Including Older electrical system, Vehicle electronics '98, V2, V3, V4.
Volvo Buses: Ranges from Conventional, Multiplexed, to Multiplexed v2 and v3.
Volvo Construction Equipment.
Volvo Penta (VERSION2).
Volvo OEM Component Customer (VERSION2).
Mack Trucks: Compatibility with V-MAC I/II/III, ITC, IV, IV+.
Renault Trucks (VERSION2).
UD Trucks (VERSION2).
Functional Overview:
Product Identification.
Access to Historical Data and Information.
Product Diagnosis.
Product Testing.
Product Programming.
Product Calibration.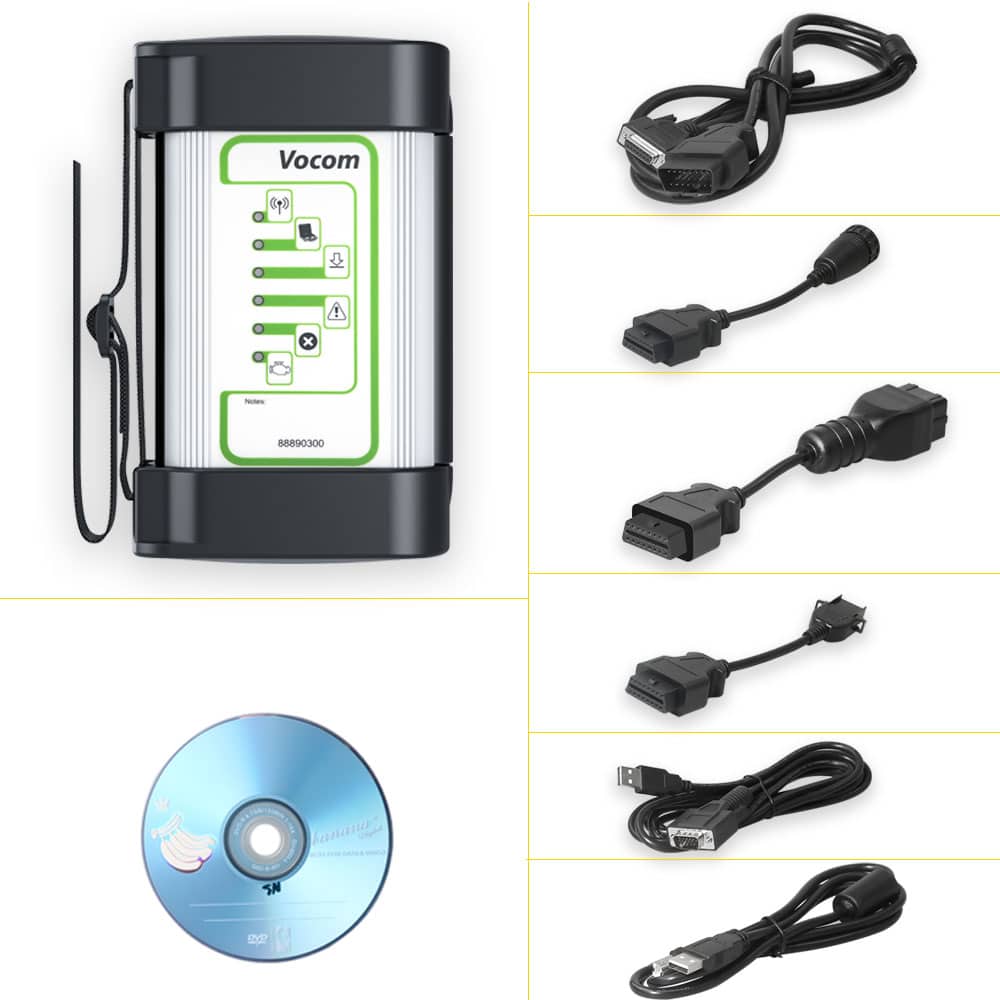 Package Inclusions:
1 x 88890300 Vocom Interface.
1 x OBD2 Cable.
1 x 8pin Cable.
1 x 14pin Cable.
1 x 12pin Cable (specifically for Renault trucks).
1 x USB cable.
1 x PTT 2.8.15 Solid State (SSD) Hard Drive
Choose the 88890300 Vocom Interface for a smooth, efficient, and comprehensive diagnostic experience.